The District Preparedness System (DPS) is the District's comprehensive approach to homeland security and emergency management. The DPS is designed to achieve the District Preparedness Goal.
District Preparedness Goal: Create a culture of preparedness, informed by a sustainable and effective system, which prepares the District's Whole Community to prevent and protect against, mitigate, respond to and recover from all hazards that threaten the District.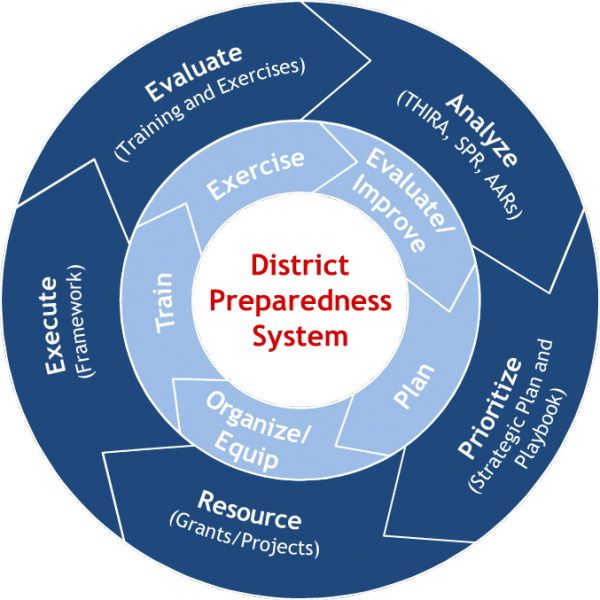 The DPS is comprised of the governance, doctrine, assessments and activities that define how the District will build, maintain and execute preparedness capabilities. This comprehensive approach enables the District to assess and develop targeted capabilities in a strategic manner, in order to meet our preparedness goals. The DPS provides for the management and coordination of all hazards activities and includes all pertinent agencies, organizations and individuals responsible for emergency management and homeland security efforts.