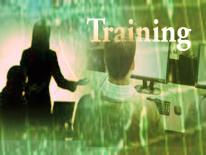 Functions
The Division meets training needs by offering its own courses as well as utilizing available Federal resources. The Division develops and implements curricula and courses based on periodic program reviews and needs assessment. Exercises provide opportunities for applied training as well as practical evaluation of the capabilities of the District government and its partners.
When integrated effectively into a comprehensive cycle of preparedness efforts, training and exercises provide essential reinforcement and feedback for the District's efforts to build effective homeland security capabilities.
This division offers the following:
Provide disaster response and preparedness training to District Government workers.
Develop and implement an exercise program to guarantee that District plans and procedures can effectively address the emergencies the District could face.
Work with the public to ensure that citizens know how to protect themselves in a crisis.
Incident Command System (ICS)/National Incident Management System (NIMS) Training - NIMS is a national program of standards and guidance for all levels of government to prevent, protect against, respond to and recover from all domestic hazardous incidents.  ICS is an all-hazards incident management approach that is used by all levels of government. The Division provides on-line as well classroom access to the standard ICS and NIMS courses.
HSEMA Emergency Preparedness Training - A number of courses are available to emergency professionals and the general public.  Course descriptions and schedules are available here.
Advanced Emergency Management Training - The Division has partnerships with many public and private institutions. Training on advanced emergency management and incident response topics is available to approved personnel through the Division. This includes Federal training at the Emergency Management Institute, the US Fire Academy, the Office of Domestic Preparedness, the Energetic Materials Research and Testing Center in New Mexico and the Nevada Test Site of the National Nuclear Security Administration.  More information is available here.