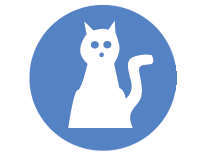 The likelihood that you and your animals will survive an emergency such as a fire or flood, tornado or terrorist attack depends largely on emergency planning done today. Whether you decide to stay put in an emergency or evacuate to a safer location, you will need to make plans in advance for your pets. Keep in mind that what's best for you is typically what's best for your animals.
If you must evacuate, take your pets with you if possible. However, if you are going to a public shelter, it is important to understand that animals may not be allowed inside. Plan in advance for shelter alternatives that will work for both you and your pets.
Create an Emergency Go Kit for your pet, including:
ID collar and rabies tag.
Current photo (in case they get lost).
Carrier and leash.
Medications.
Newspapers and plastic trash bags.
Veterinary records.
At least a three-day supply of food and water.
 
For more information on emergency planning for pets, visit the Humane Society web site.