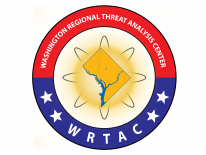 The Washington Regional Threat Analysis Center (WRTAC) was designated as the District's fusion center on April 1, 2012, by Mayor's Order 2012-37, and is recognized by the US Department of Homeland Security.
The WRTAC analyzes intelligence information and coordinates information exchange between federal, state, local and private sector entities to help detect, prevent and respond to all hazards and threats to public safety. The WRTAC also analyzes suspicious activity reporting information (in accordance with the Nationwide SAR Initiative) from the public, as well as federal, state, local, and private sector partners. To learn about how you can help report suspicious activity, please visit the Metropolitan Police Department's iWATCH and Operation TIPP page.
Privacy Policy
The WRTAC is governed by a privacy, civil rights and civil liberties protection policy in order to promote conduct that complies with applicable federal, state and local law. The WRTAC does not seek or retain any information about individuals or organizations solely on the basis of their religious, political or social views or activities; their participation in a particular noncriminal organization or lawful event; or their race, ethnicities, citizenships, places of origin, ages, disabilities, genders or sexual orientations. No information is gathered or collected by the WRTAC in violation of federal or state laws or regulations. The WRTAC Privacy Policy can be found here.
The WRTAC's Privacy Officer is responsible for receiving and responding to inquiries and complaints about privacy, civil rights, and civil liberties protections in the information system(s) maintained or accessed by the Center. The Privacy Officer can be contacted at the following address: [email protected], Attention: Privacy Officer.